We work together with our clients in diverse processes aimed to build value for their different audiences.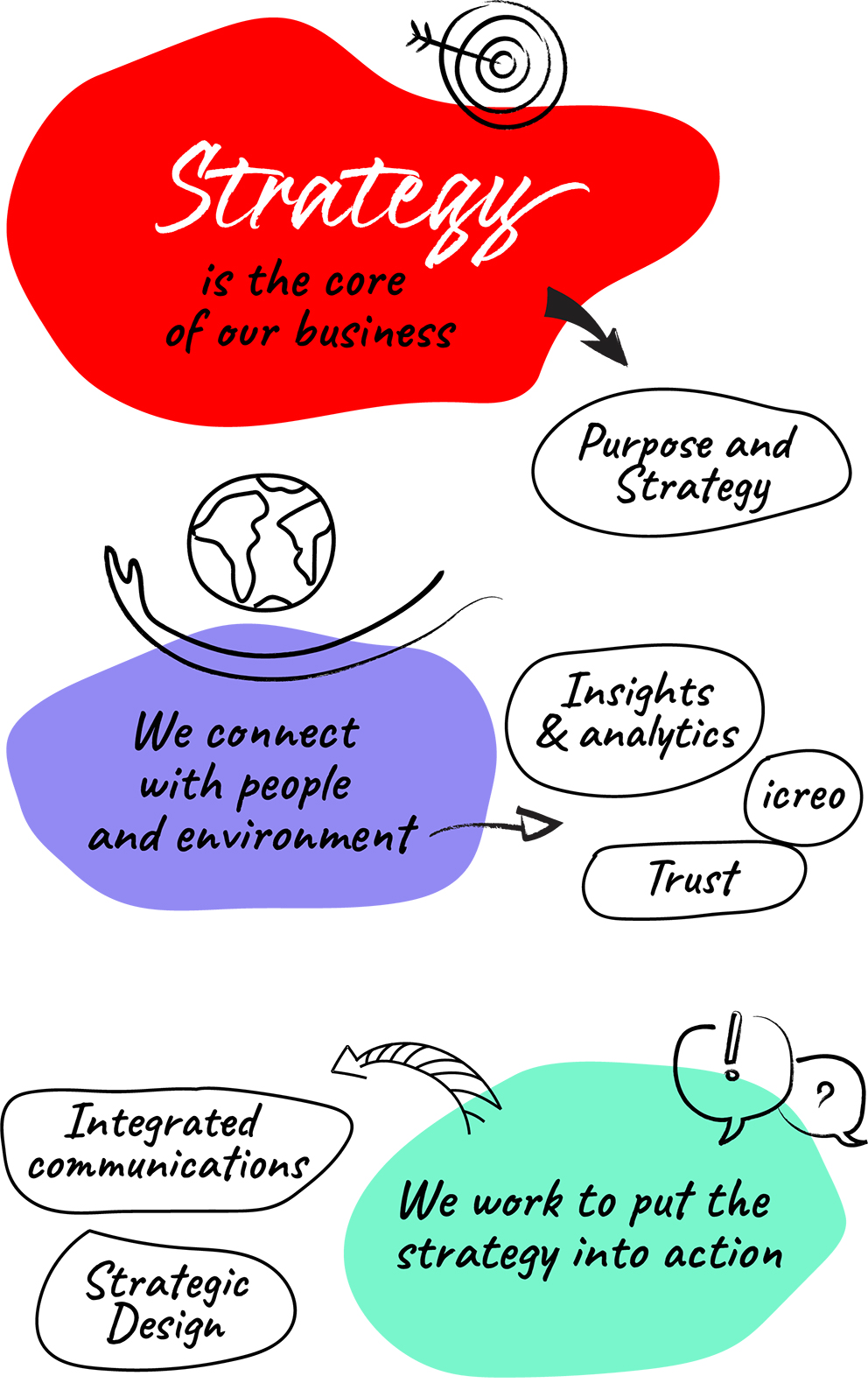 Stay connected with people and the environment through the gathering and interpretation of insights, for the consulting process
Qualitative and
Quantitative Research
Cambia todo Cambia
Everything Changes
Metrics Design
/ Dashboard
Brand Definition's
Tracking
We seek to provide a multidimensional view in the analysis of Trust, helping organizations in its measurement and management. We have developed models to measure trust towards brands and organizations, both from Public Opinion and from their own internal world, their collaborators.
Icreo Brands
Public Opinion
Co-working Sessions to rise
Opportunities for trust building
Presentations
Talk meetings
Develop meaningful definitions of strategy and ethics that guide the sustainable development, growth and evolution of the organizations
Brand and Portfolio
Architecture
Loyalty and
Relationship Strategy
Integrated Communications – External and Internal
Design and implementation of communications and organizational practices that allow spreading, socializing and mobilizing the strategy, both inside and outside the organization.
Purpose Activation
and Internal Alignment
Communications
Analysis and Diagnosis
Advertising Agency
Bidding Process
Project or Communications
Planning
Brand Committee
for follow-up
Design and execute the defined strategy through identity, experience and the development of innovation processes aligned to the challenges of the companies.
Identity Design - Verbal and Visual
Identity application of
Brand architecture Definitions
Diseño de experiencia
Innovación
Do you have any questions? Do you want to contact us? Let's talk!!